Why Itqan is the best in decorative and F. packaging
Itqan Free Zone is company has built by passion entrepreneurs ,with high experience in Flexible Packaging and Plastic industry. Our aim to be Land Mark in this market through help our target segment customers to achieve their goals and grow together , Our main target ,medium class . Our main add value is supply right products form world class suppliers in suitable time with competitive prices.
FLEXIBLE PACKAGING
One of the most growing market In Egypt and Africa as well.

Our position and Effort helped us to Do more.
PLASTICS & CHEMICALS
Now a days Plastic Industry is involved in every thing, Cars, packaging, medical and etc...

We always do our best to help our customers to keep up with new updates with global.
We are pro It is a long established relationship with our customers that a approve our hard work, dedication and passion to serve them honestly. Very fast reaction and respond because we realized that our market is dynamic and non stop industry.
Islam Mohamed
CEO
Ambitious Sales personal, with 10 years experience in Plastic field and Packaging industry, working with passion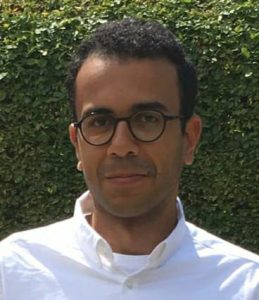 Mohamed Allam
Managing Director
More Than 14 years' experience in management field. In Red Cross in Swiss headquarters and Tunisia.
Nouh Ibrahim
Business Consaltant
More Than 13 years' experience in Flexible packaging field, with very deep relationship with converters.
Our Clients
We Believe in long term relationship with our customers and partners in success
Hayat Group
Business Owner
"We have no regrets! After using your product my business skyrocketed! I made back the purchase price in just 48 hours! I couldn't have asked for more than this."
Hanson Deck
Group Procurement Manager
"Your company is truly upstanding and is behind its product 100 percent. Hestia is worth much more than I paid. I like Hestia more each day because it makes easier."
Natalya Undergrowth
Production manager
"Thank you for making it painless, pleasant and most of all hassle free! I am so pleased with this product. Dude, your stuff is great! I will refer everyone I know."
Get in Touch
Feel Free To contact Itqan Free Zone
Find us at the office
BUSINESS CENTER, 1ST FLOOR, BUILDING B1,AJMAN FREE ZONE, UNITED ARAB EMIRATESز
Give us a ring
Islam Ibrahim
+971 55 168 9084
Mon - Fri, 8:00-22:00